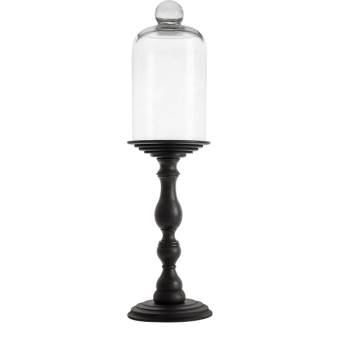 See more


Display all pictures
Pedestal
Secret of making

Each piece, handmade by a French cabinetmaker, is a unique example providing aesthetic and a sense of touch extremely refined. Each piece is made in the most beautiful and noble woods (from sustainably managed forests).

Secret of using

Cover your candle, it will be protected from dust, and its fragrance will be permanently preserved.
A real jewel for your candle, tribute to former pedestals used in the eighteenth century cabinets of curiosities.                                                                                                               Painted wooden column made by craftsmen. Blown glass bell.
Each piece is unique, and will be delivered with its certificate.
Height: 35 cm approximately